Earn 2 points for writing a review for this product
Treatment for firmer, clearer, smoother and healthier skin.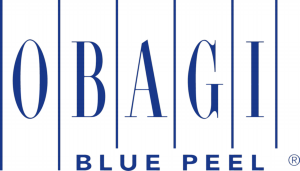 The Obagi Blue Peel is a trichloroacetic acid (TCA) chemical peel. It is a peel designed for patients who want a fast procedure with dramatic results. It features built-in controls to promote superior outcomes - the TCA is mixed with a patented blue base that acts as a color guide to allow for even penetration and signals depth of the peel so that it can be customized to each patient's individual needs.
Depending on the strength and depth of the procedure, following the peel you will experience light swelling. Within two to three days your skin will begin to peel. This peeling continues over the next several days. By the seventh to tenth day, your skin should be healed. Once your skin has completely recovered and finished peeling, you will notice a visible improvement in your complexion. Your skin's appearance should continue to improve over the next four to six weeks, becoming firmer, clearer, smoother, healthier and more youthful looking.
More Information
Benefits

Firmer, smoother skin
Fast procedure
Clearer, healthier, more youthful looking complexion

FAQs
N/A
Treatment Type
Peels
Treatment Problem or Condition
Acne Scarring, Age Spots/Sun Damage, Fine Lines, Hyperpigmentation/Uneven Skintone, Large Pores, Sagging/Loose Skin, Scars, Wrinkles
Skin Type
Acneic Skin, Aging Skin, Combination Skin, Dry Skin, Hyperpigmented , Normal Skin, Oily Skin
Size
N/A
Brand
Obagi
Typically 1 peel is required to see dramatic results and is recommended after a 6 week skin preparation period using specific skincare products including hydraquinone and Tretinoin.
Depending on the % of TCA administered to the skin additional treatments can be performed in 4-12 week intervals until the desired results are achieved.
N/A